Concrete and Carpentry Services in Swift Current
PSI Contracting is your all-purpose concrete services company in Swift Current, Saskatchewan. We specialize in making our customers feel like family and it shows. Our clients return to us for each new service they require, and they aren't afraid to share their experiences. Give us a call and we can talk about pricing for your residential or commercial concrete project.
Structural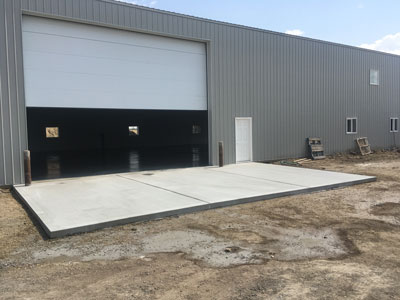 We offer a wide variety of structural concrete services to our residential and commercial customers. We can install garage slabs and shop floors as sturdy foundations for your vehicle, work, and storage needs. Our experienced tradesmen can also build grade beams, walls, and pilings for a stable and sturdy foundation on any building.
Stamped Concrete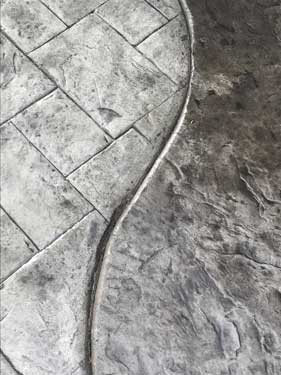 Stamped concrete is another decorative option for your concrete hardscape. We offer many styles and colours with endless possibilities for design.
Journeyman Carpenter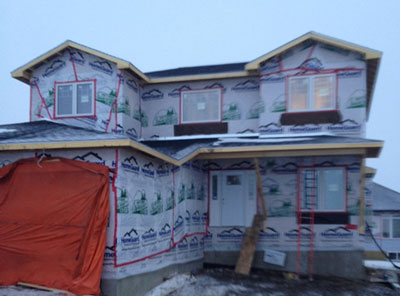 When it comes to formwork carpentry, you can trust our expert journeyman carpenters. They have over 15 years of experience in residential and commercial custom framing and foundations. They are fully licensed and insured to give you peace of mind.
Exposed Aggregate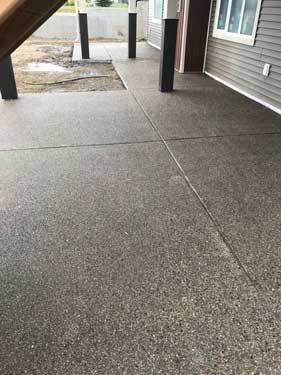 Exposed aggregate is exactly as it sounds. The surface is washed away to reveal the aggregates beneath to provide an appealing and functional surface. Great for around pools and anywhere a little more traction would be ideal.
Concrete Countertops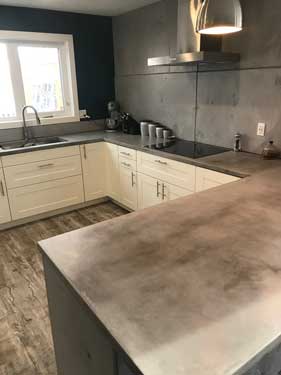 Concrete counter tops and panels are a great alternative to Granite and Quartz. The main benefit to concrete counter tops is every piece is unique in its own way. With endless colours and designs we can make your kitchen, outdoor kitchen, patio tables or furniture one of a kind.
Urethane Injection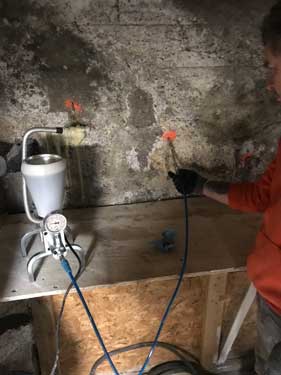 Urethane injection is a cost effective to fix most cracks in your foundation that have experienced water penetration. The crack is fixed from inside your basement so you don't have to deal with the added costs of digging up the side of your house and all the extra remediation.
Concrete Overlay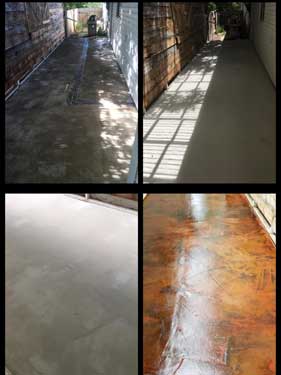 Our overlay products are a high polymer based cementitious coating that bonds firmly to existing concrete. Our coatings will bring back to life an old driveway or patio and make it look brand new at a fraction of the cost. Initially designed for parkades our overlay product has a high compressive strength and will hold up to our Canadian climates.
Epoxy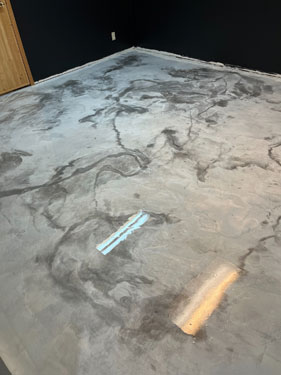 Content coming soon.